10 Benefits of Outsourcing Hosting Support Services
Outsourced web hosting support has been a consistent trend in the web hosting industry. With the competition in the web hosting industry booming year by year, outsourced hosting support has now become something that would give hosting companies a competitive edge over the competition.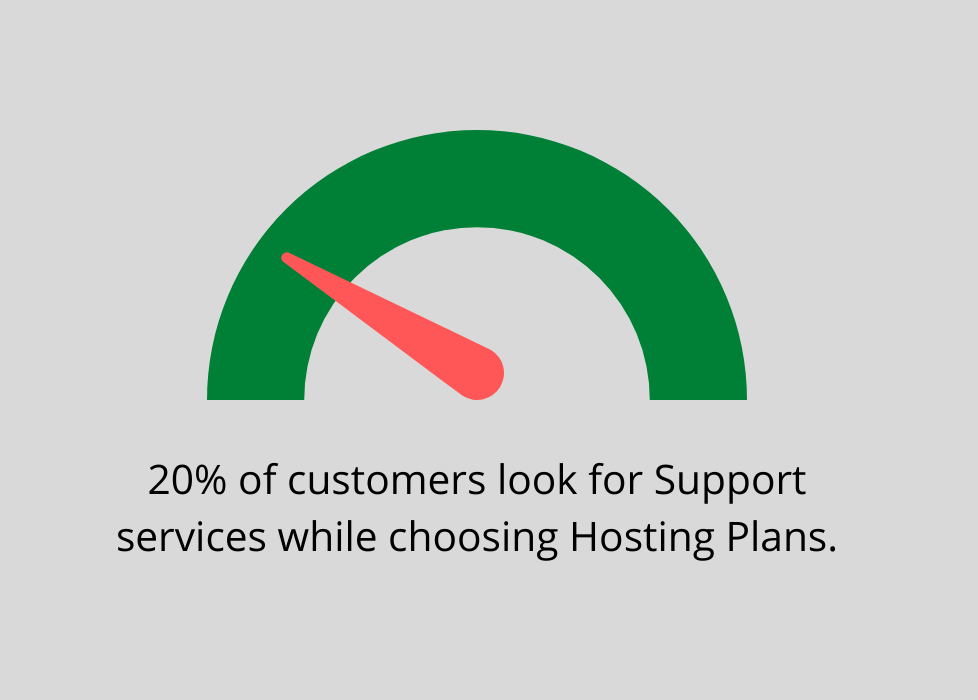 According to a recent survey, about 20% of customers look for solid technical support as a factor while making a purchase decision for a web hosting plan. While previously what customers were expecting was more speed, reasonable pricing, and additional features. Things have changed now. Your customers expect more value from hosting providers as they are aware that technical support is as important as having a high-performance Hosting service.
10 Reasons – Why you should go for outsourced hosting support.
1. Investment Factor
Now that you have realized providing technical support is significant but investing in the same as an in-house setup is not quite a sound strategy considering the financial implications of the same. Setting up a support center, along with a team of hosting experts is a major investment as well as a diversion from your business standpoint.
Outsourced hosting support is a viable option for any hosting provider as outsourcing firms come with state-of-the-art infrastructure and a dedicated team of experts. Reputed hosting support outsourcing companies offer services at considerably reasonable pricing plans that a hosting company can opt for.
2. 24/7 Hosting Support
An exclusive offering from a hosting support company is their ability to work round the clock 24/7 for their customers. Average hosting customers expect to get immediate technical support from hosting providers day or night. Your customers could be from different time zones and different countries, and a dedicated hosting support provider can offer that level of service delivery. They will serve your hosting clients just in time. your clients could interact with your outsourced support team via email or chat and get their issues solved without any intervention from your side.
3. Acquiring Industry Expertise
One thing about hosting support companies is that support service is their core business area. When you're hiring a support service you are availing their company-wide expertise for your clients. Having a team of experts to solve issues of your clients eventually improves your organization's reputation and you could attract more potential customers.
4. Business Growth
Another benefit outsourcing could bring you is more time to focus on your business tasks. Because you are no longer worried about support activities. As you don't have to involve in talent acquisition and are concerned about workforce management, you can focus more on making crucial business decisions and improving your services even better.
5. Customer Feedback Management
When a dedicated support team handles your technical support activities, they will collect customer feedback from your clients, after they have fixed the issue. This kind of feedback mechanism will give your critical insights into your services. This is nothing but useful to make important changes to your services, moreover, you will get to know your customers much better. And you can also appraise how your third-party support team is performing in solving your customer problems.
6. Efficiency and Readiness
You can expect guaranteed consistency and efficiency from your third-party support team. As the outsourcing company is equipped with trained professionals who can work around the clock and are skilled to deal with all possible issues your hosting customers encounter. Most of the support companies come with Helpdesk and live chat support to make it easy for your clients.
7. Holiday and off-hours coverage
Another exciting benefit outsourced support companies offer is Holiday and offer hours coverage. Holidays are an important period for businesses so as for your customers. An outsourced team will ensure that your customers' issues are timely fixed even on holidays. Which will also bring more goodwill to your company.
8. Competitive Position
A hosting provider can achieve an unparallel competitive position in the hosting industry, with the right team of experts. A hosting support provider gives it just right. Having such an edge over your competition you can expect more hosting plan sales.
9. Scalability
Scaling or downsizing your company is not a hustle if you have already outsourced your support services. Because scaling means adjusting your support plan with your support provider. You have the flexibility to upgrade or downgrade the support package as per your requirements.
10. Cross Technology Expertise
Different technologies are associated with the web hosting sector. These include different Operating Systems, CMS Platforms, Database management tools, etc. A third-party support company will be equipped with engineers and technicians who are trained and experienced with these technologies. So they can serve your customers without any issues with technological differences whatsoever.
In conclusion, what a hosting company can leverage from Outsourced web Hosting Support services are the plenitude of benefits. Make sure you are choosing a hosting support company with a solid track record. Also, consider having a proper SLA to ensure quality service will be delivered to your clients.