Web Hosting migrations: what to keep in mind?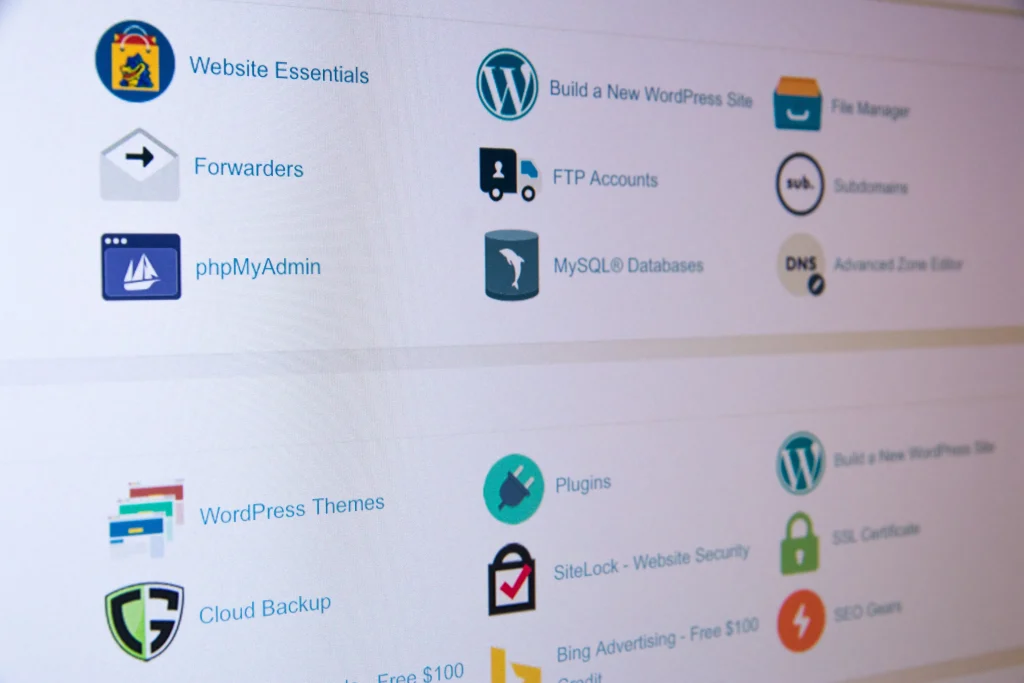 Are you considering switching to a new web host provider? Website hosting migration can be a tedious task, but with the right preparation and considerations, it can be a smooth and successful process. In this blog, we'll cover the 6 key points to keep in mind during a web hosting migration, from identifying the risks to testing the new server and environment. Whether you're a seasoned website owner or just starting out, this guide will help you ensure a successful transition to your new web host. So sit back, grab a cup of coffee, and let's get started!
Web Hosting: A Vital Service for Online Presence
Web hosting is a critical component in the world of the internet. It is a service that enables individuals and businesses to publish their websites on the World Wide Web and make it accessible to anyone with an internet connection. By choosing the right web host, you can ensure your website runs smoothly, is fast, and secure, providing a great user experience for visitors.
Website Hosting Migration: A Smart Move
Website hosting migration is the process of transferring your website from one web host provider to another. It is done for various reasons, including cost, features, loading speed, support, downtime, and security. A website hosting migration can have a profound impact on your website, leading to improved performance, increased security, and a more stable hosting environment. You can either perform the migration manually or engage a third-party service provider or your new web host to do it for you.
Web Hosting Control Panel: A User-Friendly Interface for Managing Your Website
A web hosting control panel is a graphical user interface (GUI) that provides essential tools for managing and maintaining your website. It enables you to control and manage the servers and hosting services that host your website. The web hosting control panel typically includes modules such as a web server, DNS server, database, FTP server, and mail server.
cPanel: The Most Popular Web Hosting Control Panel
cPanel is one of the most widely used web hosting control panels. It provides a user-friendly GUI that makes website hosting a breeze. With over one million users and usage on over 750,000 live websites, according to BuiltWith, cPanel is a trusted choice for many website owners. It supports a range of Linux environments, including CentOS, CloudLinux OS, and Red Hat Enterprise Linux, and provides seamless migrations from one cPanel to another.
What to Keep in Mind During the Process of Web hosting Migration
Web Hosting Migration: A Guide to a Smooth Transition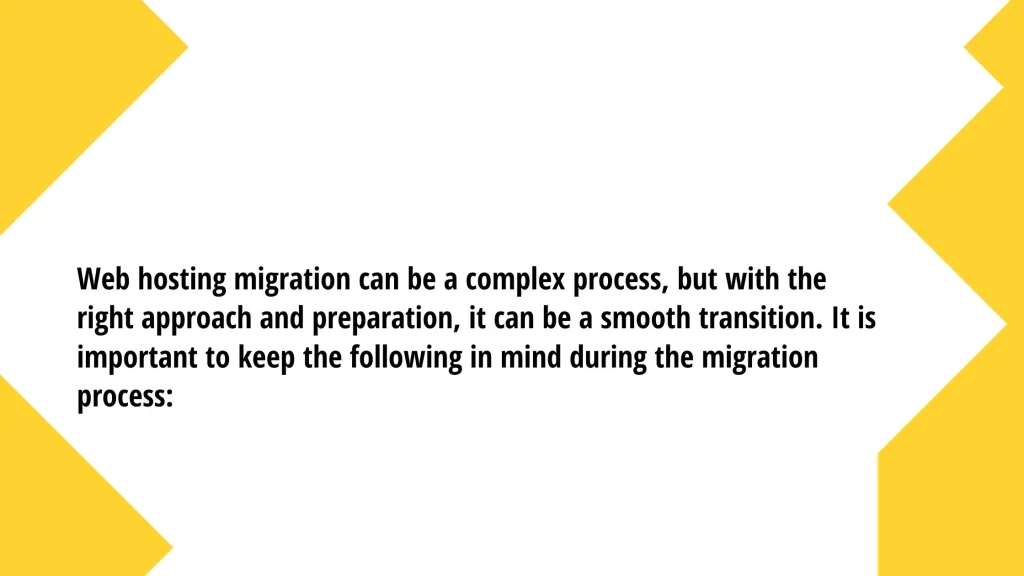 1) Identify the Risks
A web hosting migration is associated with several risks. So, it is important to ensure that you evaluate the underlying risks so that you can plan for any untoward incidents. Make thorough research about the process and identify those events that can often go wrong. Some of the risks associated with web hosting migration include loss of data, fall in SEO ratings, and service interruptions.
Wisely choose the new hosting provider considering all the metrics like cost, server configuration, and space. Envisage appropriate backup mechanisms and an alternate plan if things do not go as per the original strategy.
2) Have a Backup Strategy in Place
Backup is something that cannot be overlooked while migrating your site from one web host provider to another. As part of the backup, you can consider uploading your data to cloud servers or downloading the data to a local storage mechanism. Having a systematic approach to data backup can help you in ensuring that you do not compromise any critical data. Downplaying the importance of backup can turn out to be suicidal if things were to go the other way around.
3) Transferring the Files
Before migrating the website to a new web host, you will be required to import the files and other databases to the new hosting account. The files can be uploaded using protocols like FTP into the public_html directory. You will have to consider downloading the images and other media files separately as plugins might not cater to them. For dynamic websites, it will be necessary to move the database to the new host.
You will have to use phpMyAdmin to export the database if you are on cPanel. For static websites, you will need to just download all the files from the existing host and further upload them to the new host. If you are using a content management system (CMS) like WordPress, install the applications on the new host before you upload the database. CMS like WordPress facilitates a better transfer of data files.
4) Update the Domain Name
You can either consider changing the domain name also along with the new host or can continue to use the same domain that you have used with the previous web host. The nameservers for the new host can be located in the welcome email or the hosting dashboard. Updating the domain name can enable you to reduce downtime by taking visitors to your new website in a fast manner.
5) Setup Robots.Txt File
Setting up the Robots.Txt file is one of the most important and crucial stages of migrating a website to the new host. Though the robots.txt file may not be changed if the new web host is also based on the same URL, it can be possible that the old robots.txt file might block the redirects. So in such cases, it is very important to ensure that you update it in order to ensure better-optimized results.
6) Testing
Testing the functionality of the new server and environment is very important to ensure that the new URL structure does not affect your SEO. You should ensure that the backlinks that took your users to your website before the migration remain perfectly functional after the completion of the migration. You should browse through all the pages after the completion of the migration process to make sure that things work properly.
Conclusion
Web hosting migration is a crucial process that can impact the success of a website. The reasons for migration can vary, but the common factors include cost, features, speed, security, and support.
Web hosting migration can be a smooth process if you understand the risks and have a plan and the right support team in place. From backing up data to testing the new server, keep these steps in mind to ensure a successful migration. Remember, the goal is to transfer your website to a new host without disrupting its functionality and accessibility.
Activelobby offers an efficient and effective solution to this problem by providing web hosting management and migration services. With a team of experts and extensive experience in different hosting platforms such as cPanel, Plesk, Virtuozzo, Proxmox, and Citrix, Activelobby ensures a smooth and seamless transfer of your website from one host to another. Our customer service team provides end-user support assistance to ensure a hassle-free experience.
Choose Activelobby for your next web hosting migration to ensure a successful and stress-free transition.