5 ways multi-cloud is accelerating cloud migration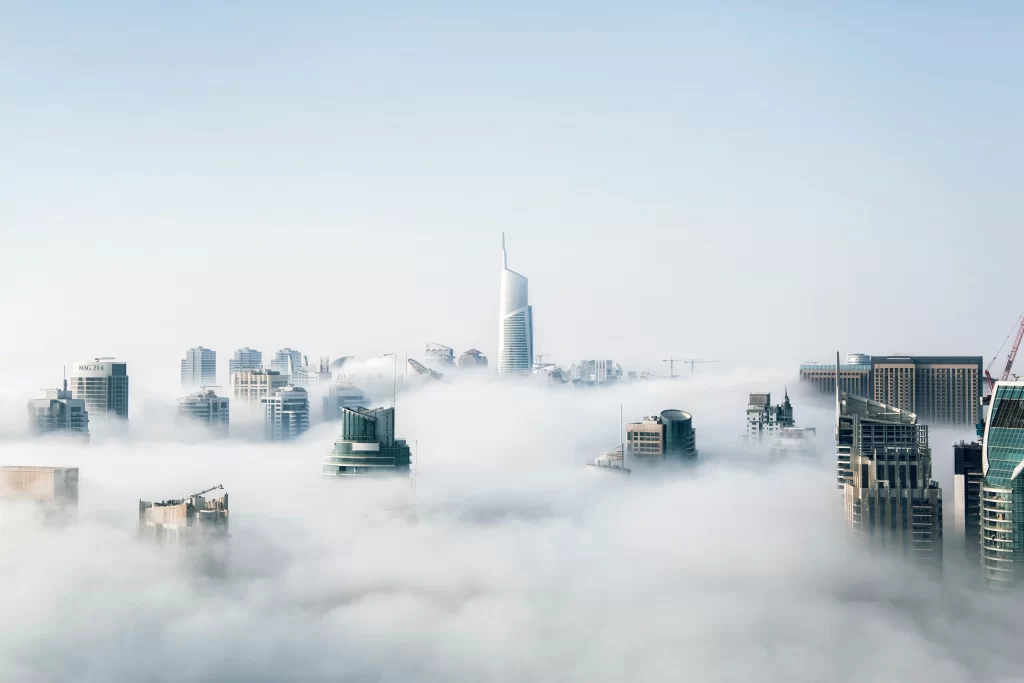 In a survey conducted by HashiCorp, 76 percent of the respondents revealed that they are using multi-cloud services and another whopping 86 percent plans to take up multi-cloud services in the future.

Multi-cloud is a cloud environment in which the workloads are interspersed between at least two clouds. A multi-cloud approach can reduce the risk and downtime. It can also eliminate the risk of vendor lock-in.
It is extremely difficult to find a single cloud service model that serves an all-around purpose offering you a slew of benefits that are offered by different cloud platforms. A multi-cloud system also enables enterprises to take into account the security and compliance requirements and the performance of each workload to select the cloud instance that is best suited for a particular task.
According to a multi-cloud management survey conducted by International Data Corporation, about 81 percent of the organizations are using multi-cloud along with a private cloud instance to ensure better security for workloads that are sensitive.
A multi-cloud architecture can consist of various cloud models based on public, private, and hybrid services. Multi-cloud approach enables enterprises and businesses to achieve better scalability of resources, increased efficiency, and thus better performance.
Each of the cloud service vendors launches new services based on the latest technologies that give the client the freedom to choose the best service according to their needs.
According to a 2021 State of the Cloud Report by Flexera, 92 percent of the organizations are said to have adopted a multi-cloud strategy.
Advantages of having a multi-cloud model.
1) Multi-Cloud for Better Security and Risk Control
Before deploying the cloud, it is very much important to distribute the security responsibilities among the different vendors. The multi-cloud approach enables you to comply with the GDPR regulations, as the service is based on multiple vendors.
The reliance on multiple vendors ensures you have better access to the latest and best security compliance mechanisms. Multi-cloud enables your business operations to ensure better compliance with geographical data requirements and hosting locations.
2) Multi-Cloud Paves the Way For Faster Deployment
A multi-cloud architecture can accelerate the completion of your day-to-day operations and functionalities. A large project can be segmented and compartmentalized into multiple phases.
These phases depending on the nature of their workloads can be deployed in the appropriate cloud instance. By dividing a project into multiple manageable phases you can not only speed up the project but also ensure better success.
Single cloud instance places several constraints in completing a project, especially if it spans through multiple phases.
3) Monitor the Cloud Usage Based on the Services Offered by Multiple Vendors
As far as a multi-cloud environment is concerned, you need to maintain full visibility over the cloud environment to ensure better resource management that prevents costs from spiraling out of control.
Most of the cloud service providers have dedicated tools and monitoring solutions that enable you to have a 360-degree view of your resource consumption with regards to partially utilized resources, unutilized resources, redundant resources, applications that take a heavy toll on the cloud resources, etc. This information can enable you to optimize and monitor your resource consumption so as to better optimize your costs.
4) Competitive Pricing of Multi-Cloud Models
The number of multi-cloud service providers is growing. This has resulted in the multi-cloud model becoming a competitive market. Most of the cloud service providers are optimizing the costs for their resources thus catching the attraction of the clients.
Organizations can compare the different vendors based on the metrics and pick and choose the best service provider based on parameters like scalability, storage, pricing, etc.
5) Better Agility
Most of the multi-cloud service providers have the best expertise and competencies in providing cloud solutions.
Migrating to a multi-cloud solution by availing the services of experts ensures that you will be able to enhance your agility and thus respond to variations in your day-to-day functionalities and operations. A multi-cloud strategy also provides better mobility between the different cloud instances thus facilitating a faster transfer of workloads.
Conclusion
With new technologies paving their way into the cloud to offer better solutions, enterprises need to have the best cloud capabilities based on computation, networking, storage, security, etc. This is exactly what you can achieve by making your way into the multi-cloud.
Activelobby provides cloud solutions based on cloud management and migration. Our cloud management services offer platform monitoring and maintenance services based on troubleshooting, repairs, etc. Our migration services provide transfer of workloads based on an on-premise infrastructure to the cloud as well as to and from migration from one cloud model to another. We offer end-user support for all our services.