Application Support Services for SaaS Products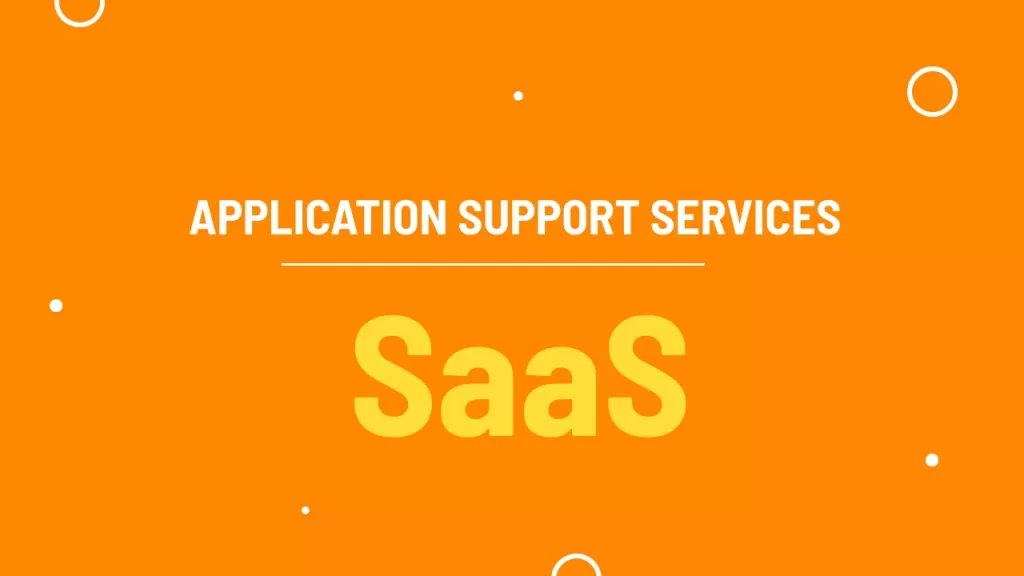 Application Support Services for SaaS Companies
Customer Support is a crucial thing for Software Business Model. Often customers switch to different platforms looking for products with better Support Services.
High-quality Application Support Services are key to building a loyal customer base and growing the user base further.
What are Application support Services?
Application Support Company undertake customer support activities for various SaaS products companies and they assist users of that Application to resolve day-to-day issues faced by them while operating the application.
Technical support vs Application Support
A technical support team will help users with troubleshooting common issues faced with a product or device.
Application Support Engineers provide technical support for software applications for a defined target audience as per the business requirements of the software company. The support team will consist of experts in different platforms and they will be having high-level knowledge and experience to perform troubleshooting.
They will work on tickets and queries raised by customers and also collect feedback from users to make sure their issues are timely addressed.
Why Application Support is Important for SaaS Businesses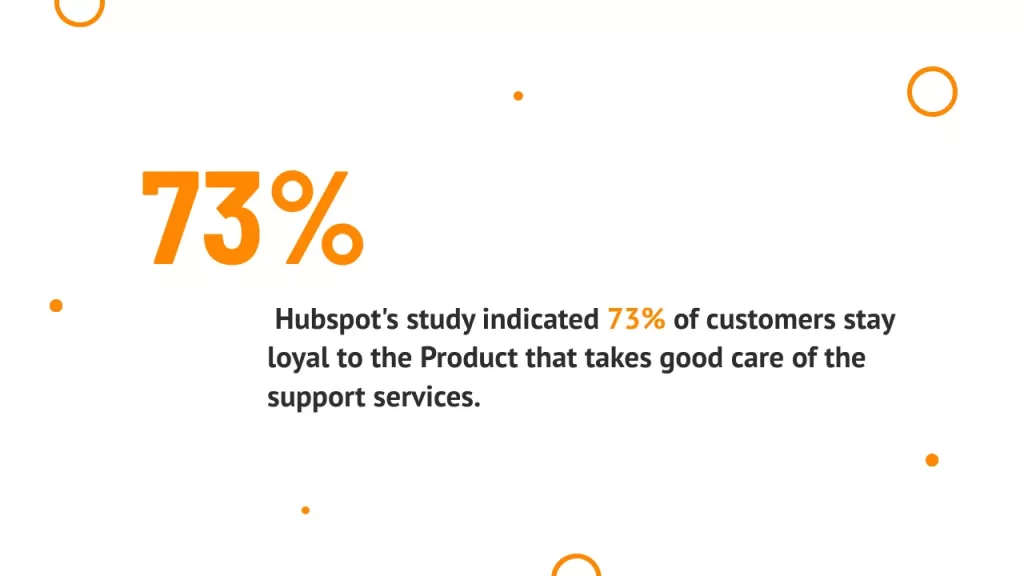 1.Keeping your customers happy
A recent Hubspot study indicates 73% of customers stay loyal to the businesses that take good care of the support services. 78% of users are likely to switch products just because of the poor support service.
2.Success factor
Customer retention is much easier than customer acquisition. A loyal customer is likely to spend 67% more, which means retaining just 5% of your customers can give you a 25% increase in your future profits. So establishing a support service team is vital.
3.Customer Relations
Customer Relationship Management is important for any business. Customers speak for your brand. A reliable support team is just enough to make great relationships with your customers.
As a support professional will be the first point of contact for a user on your application, you have to make sure the support wing is as good as your core team. There relies upon the importance of hiring a solid application support company.
4.Customer Referrals
Happy customers are always willing to refer your product to friends and family. Which stresses the importance of retaining a considerable number of users with your support and engagement efforts.
5.Omni-Channel support
During the present pandemic situation, customer support channels changed from multi-channel to integrated Omni channels.
Along with communication channels like Email and live chats, support from social media channels is also important.
These different channels can be integrated into an Omni-channel, where different mediums can be linked with one another and the support team can share data across these mediums. Which gives a seamless experience to your customers. Companies need to hire a support company that can provide such support options from now on, to deliver smooth support operations.
6.Educating users
Your company might be introducing a handful of useful features and upgrades into your applications, intending to improve the application functionality and the user experience. But at times some users face issues with new changes and some users might not be even aware of some cool features.
A reliable customer support team can guide your users about the new additions to the applications so that they can get much more value from your software applications.
Application support includes tasks like
1. Troubleshooting
2. Incremental System Changes
3. Incident Management
4. Report tuning
5. Ad-hoc basis support
Implementing a Great Customer Support Service
Implementing your support services is a long process. But hiring a great support partner will be the right thing to do. Consider a support team that can express your Business values and Philosophies to your customers.
Hiring an Outsourced Application support services provider might be the best thing to consider to get an edge over your competition as well.
                                               FAQ Section
What is meant by Application Support Services?

Assisting the users of an application and undertaking customer support activities for various SaaS product companies are often undertaken by a company that provides application support. Customers can often switch brands. To maintain a sustained user base, application support services should be of high quality.
What are the various services under Application Support?

The various services under Application Support are
Customer Support
Troubleshooting
Incremental System Changes
Incident Management
Report Tuning
Ad-hoc basis support
Why Customer Relations is Important for a Business?
Customers are the ones who decide the future of the brand. For the customers to speak for the brand, a reliable customer support team is very much important. It is the customer support team that serves as the primary point of contact for the customers. Customers should feel pride in themselves for being a part and parcel of the organization.
What is the difference between Omni Channel and Multi-Channel Support?
Multi-Channel uses multiple channels for communication. It can include emails, social media platforms like Twitter, Facebook, Whatsapp, etc. Multi-channel communication is not an integrated and interconnected setup. Omnichannel involves envisaging a strategy that enables all these mediums integrated. These channels allow the data to be shared among the different mediums thus enabling a better customer experience.
How important is user education as far as SaaS businesses are concerned?
The applications of a SaaS company will be subjective to frequent updates and up-gradation. The user may not be familiar with many of the latest features. Properly educating the customers is very much needed to enable them to get acquainted with the latest features. User education should include interactive live sessions apart from documented user manuals, as the users may not be familiar with the latest technical jargon.