Cloud Savings How Much Can You Save With Cloud Computing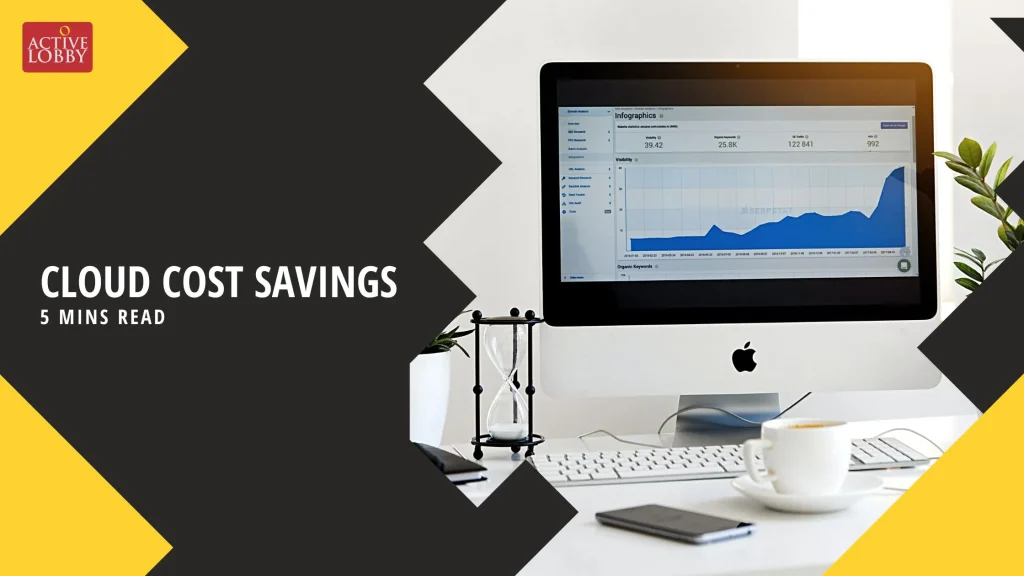 Cloud computing has been one of the most significant technical areas which have seen more and more growth year after year. As per the latest trends, the number of businesses relying on conventional data centers is projected to become roughly half of the figures in 2019. Shifting to the cloud can provide an enterprise with a lot of benefits like reduced investments, better work throughput, enhanced security, remote monitoring, maintenance, etc.
Why are Enterprises Migrating to Cloud?
According to research conducted by Gartner, 85 % of businesses will adopt the cloud-first policy by 2025. According to Canalys Research, the most favorable feature that attracts businesses to adopt the cloud is its scalability. After all, the potential to scale your workspace depending on the business itself can save some significant costs. According to Gartner Research, enterprises that rely on cloud computing can make the best use of technologies like Artificial Intelligence (AI), Machine Learning (ML), and Deep Learning (DL).
As per Business Insider, Capital One could save a lot of their cost by shifting to the cloud in addition to enhanced security. According to another research by Gartner, the pandemic has triggered every seven out of ten businesses to rely on cloud computing to increase their cloud spending. The pandemic has of course brought with it new concepts like remote work, study from home, etc. So, there is little to wonder as to why businesses are investing more in cloud services.  As per Accenture, the spending on public cloud is projected to grow at  18.4 % by end of 2021. Cloud is in fact not merely a storage mechanism, it is much more, it is a storage facility that helps you to leverage enhanced security, scalability, cost savings, etc. 
How You Can Save Money Using Cloud Services
As far as cost savings are concerned, cloud services can help you get away with on-premise hardware requirements and their upkeep and maintenance. Let us dive in to see how can cloud services save you money.
1) Minimise Capital Expenditure (CAPEX)
Enterprises seem to be no longer interested in investing their money and space in data centers. Data centers cost you much in terms of physical space, operational maintenance, human personnel, power requirements, etc. Large storehouses can be effectively used as office spaces by availing of cloud services. In an on-premise system, you might need to maintain standby servers in addition to the usual hardware which might become more pronounced during peak hours. This can drastically heat your system, which needs to be provided with dedicated cooling mechanisms to ensure the proper operation of your hardware components.  You can offload the maintenance, upkeep, and monitoring of this hardware as the cloud service provider will have an in-house team dedicatedly to ensuring the safe upkeep and maintenance of data centers and other associated hardware.
2) Improved Security
An on-premise system will have the entire onus on you for securing and monitoring everything right from the infrastructural hardware to the very operating system on your software. This can deviate your business from its core operations and deploy more and more resources for the safe securing of your operations. You might need security staff and officers as you need to maintain the security of both your physical requirements and the software.
By availing of cloud services you are migrating to a shared risk model, where you offload the physical infrastructural security to the vendor or the service provider and you are responsible for the security of your services. Even you offload the security of your services to cloud providers as they are experts in that domain. They can provide you with better security mechanisms like Firewalls, Encryption of data, etc that help you with access control and monitoring. They also have disaster management mechanisms like backups that could ensure the safe upkeep of your data. As part of their security maintenance, cloud providers execute threat monitoring and other resilient programs that can identify any potential threat.
3) Focus on Your Core Business by Moving them to the Cloud
You can move your entire business operations onto the cloud. This can help you to focus on your business and related services provided your business is not an infrastructural company that focuses on the hiring, recruitment, and training of Information Technology (IT) personnel. A work environment based on the cloud can shorten the provisioning process as the workload itself is in a virtualized environment. Cloud provisioning refers to basically how the provider sets up the infrastructure for cloud services and how it is delivered to you.
It basically includes three models. In the Advanced Cloud provisioning model, the client signs a formal contract with the cloud service provider, and the services are delivered based on the agreed-upon contract. Dynamic Cloud Provisioning model is an on-demand model and the services delivered here fluctuate based on the user's demands.  In User Cloud Provisioning, the customer adds a cloud device themself. Here, the client buys the resources from the provider, and hence it is known as 'cloud self-service'. Cloud provisioning can provide you with a host of benefits like scalability, speed, and cost savings.
Now, Can you think of any platform which provides you with such a host of options and benefits as the cloud platform?
4) Environmental Savings
Often environmental benefits of cloud computing are overlooked. In a study conducted by Microsoft and WSP USA, it was found that cloud computing has 98% lower carbon emissions as compared to on-premise data centers. Traditional data centers are a major source of Green House Gases (GHG) like carbon dioxide as usually data centers dissipate large amounts of heat. Also, a major chunk of these materials is not disposable.
  In a study conducted by Accenture, Microsoft, and WSP it was found that cloud computing has a substantial effect on carbon emissions as it can lower the carbon footprint by about 30% to 90%. Cloud computing has enabled enterprises to embrace dematerialization. Carbon footprint and energy consumption can be minimized by replacing products with high carbon count with a virtual equivalent. Nowadays there are a lot of Green Initiatives. Companies can contribute their part and help achieve better sustainability. As part of these initiatives, companies are rewarded depending on how effectively they contribute to these Green Initiatives. Cloud migration minimizes the hardware requirements that can eat up energy. You can utilize that capital for your business requirements.
Cloud Services at Activelobby
Activelobby provides affordable technical and customer support for cloud services. We can manage your complex multi-cloud environments using our industry-proven techniques. We have served forty-plus clients with our cloud services and we have developed thirty-plus scalable applications on the cloud. Our services implement agile practices enabling you to scale your requirements. We can assist you with the deployment and management of cloud platforms created using OpenStack, Odin, OnApp, etc apart from managing and supporting public cloud platforms based on Amazon Web Services (AWS), Microsoft Azure,  Google Cloud, Alibaba Cloud, etc.
Our certified solution architects on the cloud can work closely with you and help you deliver an optimized infrastructure using cloud-native technologies, proprietary products, or open-source products.  Our cloud adoption service provides you with the roadmap for planning, implementing, migrating, and managing your cloud platforms.  Our cloud migration services can help you accomplish your archives in resource-constrained servers to be migrated into other platforms. Our in-house disaster management services provide you with backups and standby servers to ensure that your data is not compromised.  To date, we have carried out a hundred-plus successful migrations. Once you are done with the implementation we will provide you with our managed assistance which includes monitoring your cloud usage, platform support, 24 by 7 troubleshooting, and offsite-based remote repair services. Our DevOps practices integrated with the security-compliant DevSecOps culture means you can get into the cloud without disruption to your current operations while ensuring compliance and governance.