3 Email Migration tools used for Migrations into M365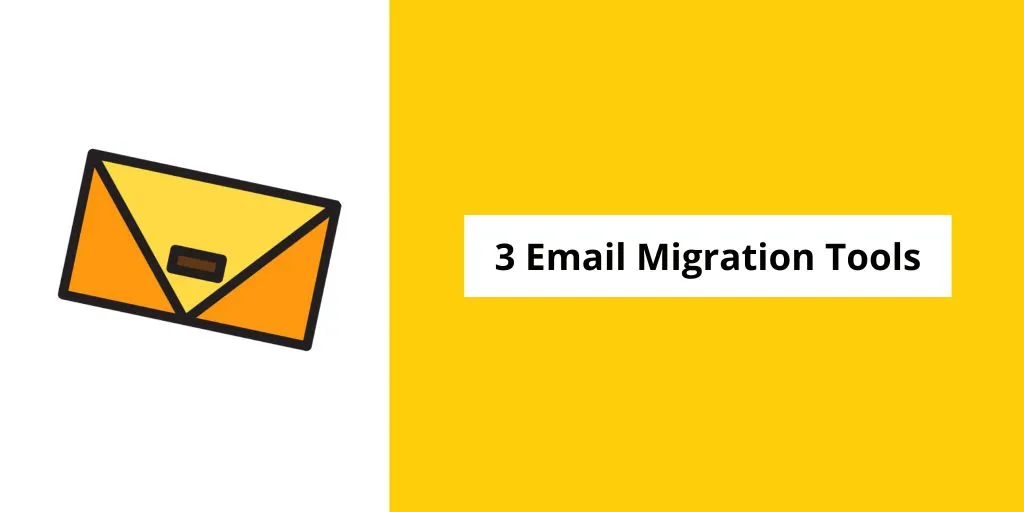 There are many reasons to switch to the Cloud. You can have better security, accessibility, and a cost­effective way of working. There's no need to worry about IT infrastructure or server maintenance when you move your emails and services to the cloud.
In this article, we discuss G-suite to M365 Email Migrations and other common Email Migration scenarios and most importantly we discuss the 3 In market tools used for Email Migrations.
G-suite to M365 Migration
Super Administrator credentials can import G Suite (Google Workspace) email accounts using Microsoft 365 Admin Center. The migration is achieved in several stages, in which the mailboxes are prepared and migrated to Office 365.
The migration is completed in several stages, in which the mailboxes are prepared and migrated to Office 365.
It takes a while to manually migrate a G Suite account to Office 365 since the user must first construct a suitable comma-separated value migration endpoint at the Office 365 Admin Center, then utilize that endpoint to launch a migration job.
The fact that this entire project can only move emails from a Gmail account limits the results. Contacts, documents, and other crucial data cannot be migrated. Therefore, whenever you wish to switch from G Suite to Office 365, you should utilize a specialized software program for G Suite to Office 365. It will migrate all the data from all applications in its entirety, and you may use different criteria to make the transfer a simple operation.
Tenant to Tenant office 365 Migration
Tenant-to-tenant migration is something that is frequently necessary, especially when mergers, acquisitions, rebranding, or divestitures are taking place.
The tenant-to-tenant migration requires extensive planning to be successful. It also depends on how many people you want to move.
For example, using a professional Office 365 migration tool is recommended if you need to migrate more than 5000 users.
On-premises to M365
An on-prem data migration environment can be quite beneficial for businesses planning to implement an Office 365 data migration solution (to transfer users and data to OneDrive for Business and SharePoint Online from a specific source) most safely.
Here are the pros and cons of this type of on-prem migration into the cloud:
Pros:
Less end-user impact
Migration can take place at the customer's pace
Cons:
Hybrid can be tricky to set up, though generally quite stable
Adds an extra level of complexity to the mail flow
This can add more time to the migration due to a test period that needs to take place
3 Tools used for Email Migrations
AvePoint
One of the quickest tools available for integrating and migrating on-premises or cloud mail, files, and collaboration into your Microsoft 365 cloud is AvePoint and its Elements portal. AvePoint can use pre-defined mappings, schedules, and a real-time monitor to automate your migration effort.
It is a software intended to assist businesses in setting up governance and security guidelines so that employees can access Microsoft SharePoint content repositories remotely from safe devices and places.
BitTitian
BitTitan is one of the few migration services approved and even recommended by Google.
Primary features include:
• A adaptable cloud-based platform for Migrations & Management
• 24/7 tech Support for email, calendar, contacts, and Drive transitions
• IT Managed execution
• EWS and IMAP-supported email
• Programmatic management from web browsers, PowerShell, or API
• Enterprise-level audit logging/visibility
Cloudiway
Cloudiway is based on Microsoft Azure, it is speedy and secure. It can handle small, straightforward migrations as well as massive ones involving millions of files. Cloudiway diligently follows data migration best practices and offers automatic migration to cut down on downtime.
Your data can be moved to any location of your choosing, including teams, SharePoint sites, and files. Channels, discussions, files, emails, permissions, instant messaging, and more can be migrated.
Finding the right migration provider for your needs can seem a difficult decision. If you're thinking of migrating from G Suite to Microsoft 365 platform Activelobby can help you with your cloud adoption goals.